Personal Finance
Let's Get Personal. Simple, transparent, and easy personal finance is designed just for you. Finance your life with meem, and say goodbye to confusing terms and hidden fees. Get it all by tapping your mobile.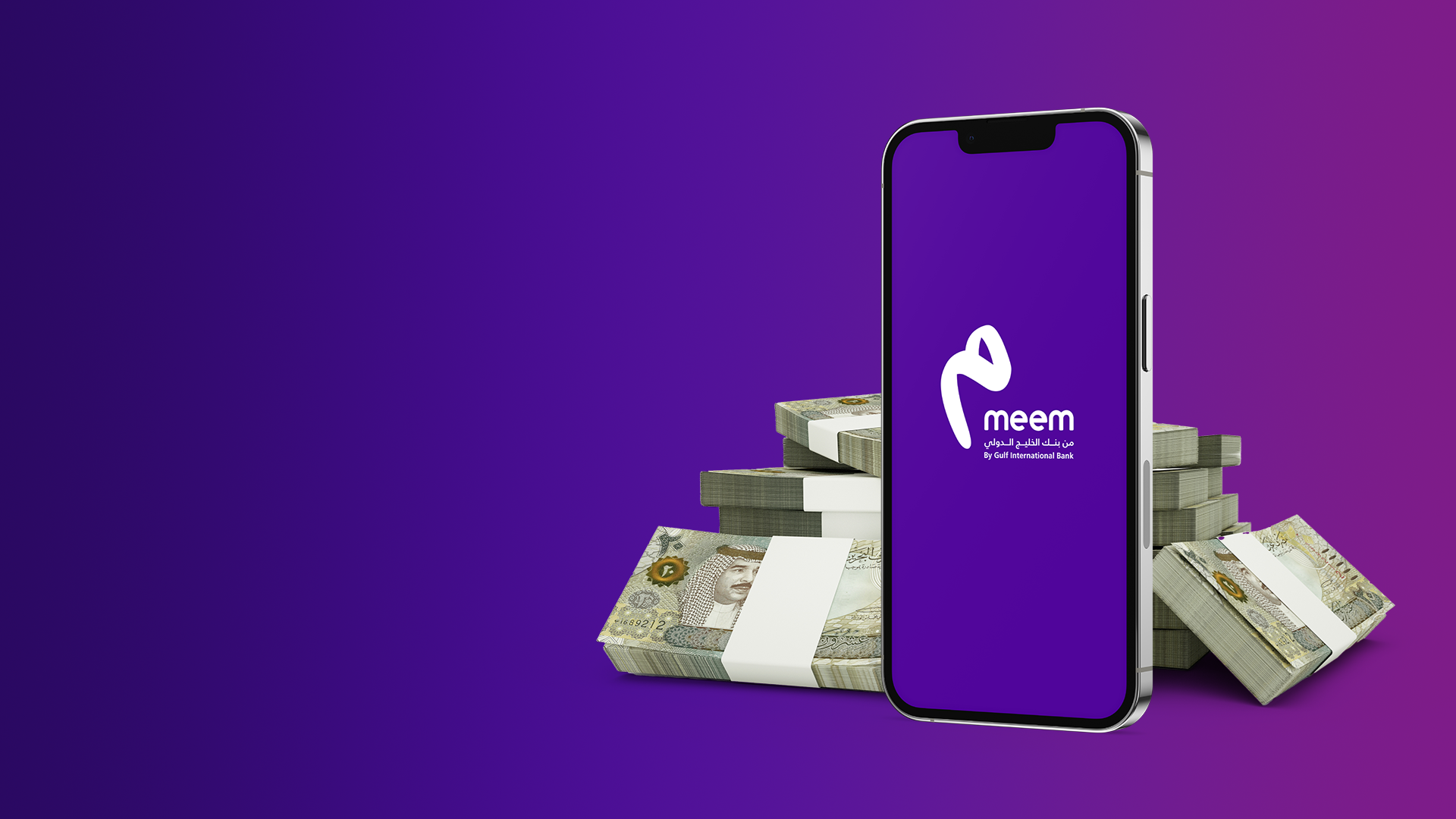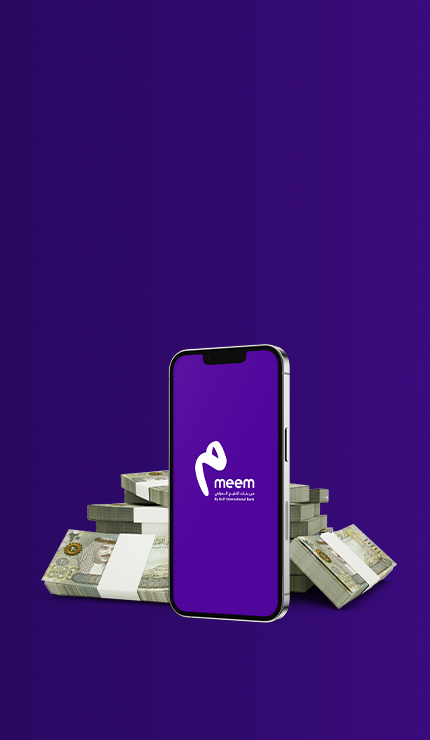 meem Personal Finance
Switch on to Easy Personal Finance. Personal finance is easy with meem. Simply apply and get your financing via your mobile, its never been easier.
Features
meem Personal Finance is created to be simple, transparent and suitable to our customers' needs.
Drag to navigate


Easy digital application for 100% Shariah compliant financing

Competitive Annual Percentage rates
Installment periods from 12 months 84 months

Financing from BD 1,000 to BD 150,000 available

Top-up option available after 12 months or payment of 20% of the finance amount

Free Takaful Insurance coverage in the event of death or permanent medial disability


Buyout (debt transfer) option available

Early settlement of financing option available
Automated disbursement of funds within 48 hours, if all documentation is complete
Low processing fees
Customer Eligibilityand conditions
Available to all nationalities between the ages of 21-65

Available to pensioners with SIO

Salary or pension must be assigned to meem by Gulf International Bank

Minimum salary BD 500

Applicants must open a meem OnePack account

Applicants must work for an approved Employer as per the risk criteria outlined by meem by Gulf International Bank
Personal Finance
Calculator
BHD
Total Monthly Installments on Existing Loans
BHD
Total Credit Limit on all Credit Cards held
Note: This calculation is approximate and not final
There is no hidden cost or surprises. With our real time calculator you can know all you need about the plan you have chosen.
Calculate
Start Over
Maxiumum Financed
Amount
BHD
- - -
Monthly Payment
BHD
- - -
Total Amount with Profit
BHD
- - -
Fees (inclusive of Vat)
BHD
- - -